Harding, New Jersey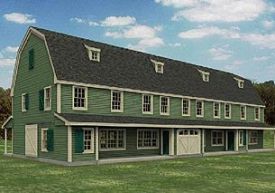 HARDING, NEW JERSEY: Incorporated May 9, 1922, Harding Township is a picturesque community with gentle rolling hills and numerous estates. It is about 30% undeveloped and is approximately 25 miles west of Manhattan.
In 1727, one John Lindsley acquired a 1250 acre tract of land which marked the center geographically and politically of the area that was to become Harding Township two centuries later. Harding Township was one of the last municipalities formed in Morris County separating from Passaic Township in 1922, but its lands were some of the first to be settled. The 18th century inhabitants were English or New England born and their houses reflected those building traditions. During the Revolutionary War, Washington's troops encamped at Jockey Hollow during the bitter winter of 1779-80. By the end of the 19th century, the unspoiled rural area became the site of numerous magnificent estates. Harding was named by its republican founder Warren G. Harding. Development was kept to a minimum for the next 50 years. Numerous historical buildings are still evident in the gentle, rolling hills of this picturesque community. The township is also noted for its bridle paths and horse farms. On the west and south, Harding includes most of the acreage found in the Great Swamp Wildlife Refuge. Also located within the township's limits are portions of two Morris County Parks, a year round lake community and a lake for resident skating in winter.
Take A Photo Tour Of Harding, New Jersey:

Click an image below, to view the slideshow.
---
Email this Page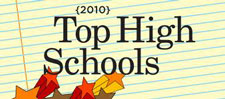 Harding High School Ranked # 15
in the State of New Jersey for 2010 by New Jersey Monthly Magazine
View the complete ranking of 2010 Top High Schools in PDF format

Visit the official Harding School Website
Public Elementary - 1 school

School

Address

Phone

Grades

Students

Website

Report

Harding Township
34 Lees Hill Road, New Vernon
908-267-6398

K-8

325

Public Middle - 1 school

School

Address

Grades

Students

Website

Report

Harding Township
34 Lees Hill Road, New Vernon
908-267-6398

K-8

325

Public High - 1 school - Students Attend Madison High School in Madison, New Jersey

School

Address

Grades

Students

Website

Report

Madison High School
170 Ridgedale Avenue
973-593-3117

9-12

775
The listing below is a sampling of the fine businesses, restaurants and shops you will find in Harding, New Jersey:
Bamboo Grille
Base Camp
Citibank
Copeland
Dressed To the Nines
Grain House Restaurant
Grand Café
HSBC Bank

Lauren B Inc.
Pazzo Pazzo
Prudential New Jersey Realty
Re/Max Properties Unlimited
Sebastian's Steakhouse
Spring Brook Country Club
Talbots
The Office Bar and Grill